I used to be jealous of runners because they could get bumper stickers and window decals showing how far they'd run. Decals for 5Ks and 10Ks, half-marathon and marathon decals, even iron man 140.6 decals! What we hikers couldn't get was any recognition for getting to the top of a 10,000 + foot summit or a decal for climbing the highest peak in the state! No bumper stickers or window decals for us!
Now there are!
Mountain Top Decals lets you celebrate your accomplishments by highlighting your achievements.
Our 5" x 2" weather-resistant customized liftgate/window stickers look great and let people know where you've been and what you've done.
You name the mountain, peak or hill and we custom build your decal for just $4.95. From the highest point in North America, Alaska's Denali at 20,320', to a tourist favorite like Camelback Mountain in Phoenix at 2,707', your hiking prowess is finally acknowledged. And if you're into peak bagging, we'll indicate highest point in the state, and/or the summit elevation. Don't delay; commemorate your peak experience with a decal from Mountaintop Decals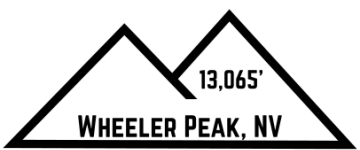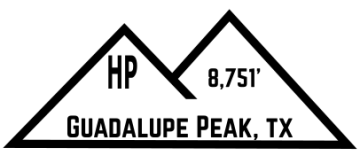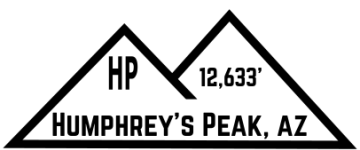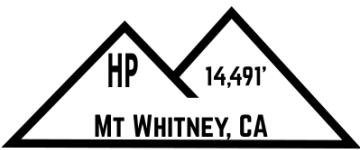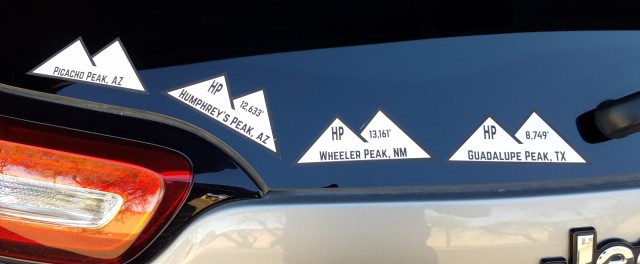 Order Yours Today!